Hey everyone. It's been a while since I last posted, hasn't it?

My list of FOs this time is basically wristwarmers. I've made a pair for my mum (green with tiny cables) and a pair for myself (with no cables due to chunky wool). I used basic acrylic for Mum and Wendy Moiselle for myself. I'm making another pair in Moiselle but a different colour for a friend at school.

I am making progress with Dad's sweater. I've almost finished the front and will soon move on to the back. Hooray for progress! It is being made in blue cotton (brand unknown) from a pattern I found somewhere on the net.

I also made some stitch markers in a fit of boredom. I've never tried before so it was mostly guesswork. They have little green beads and a hand shape with handmade engraved on it. The picture didn't show up too well.


Mum's wristwamers: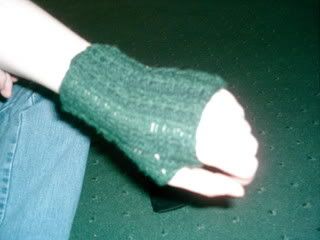 My wristwarmers:
Colour was difficult so I took a few pics. Hopefully at least one is accurate.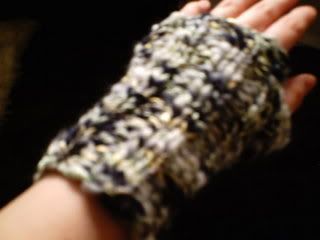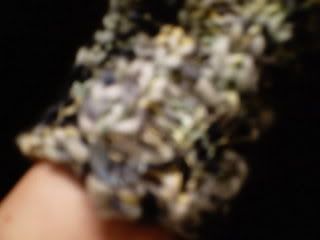 Stitch markers: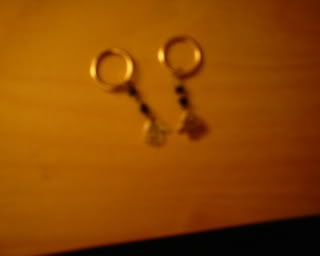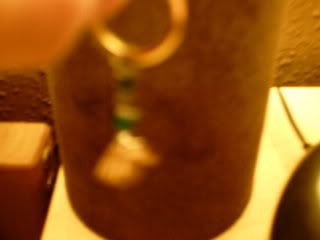 In reading, I've now read 8 out of the 50 books I'm hoping to have read by the end of the year (through
50bookchallenge. The last was 'Voice of the Gods' - not bad, but the ending left me very unsatisfied.

So how is everyone else doing?